Hopetech High Voltage Battery Tester 0-300V HT3563A
$0.00
Product Tags:
Product Tags:
HT3563A/B series battery testers are designed for the new measurement requirements of the battery industry. They are special for measurement use in low-resistance batteries, large-scale lithium battery packs and fast product sorting in production lines.
The HT3563A/B series is capable of simultaneously checking internal resistance (IR) and battery voltage (OCV) at high speed. The product has high resolution, good stability, short test cycle, exquisite appearance, powerful function and various types of interfaces, which make it suitable for product development and automation production line.
With the technology advantage of Hopetech in battery internal resistance testing for many years, HT3563A/B series are able to offer a high resolution of 0.1uΩ and minimum resolution of 10uV.
Equipment with its standard features RS232C and hander interfaces, HT3563 series offer automatic measurement on batteries and a max measurement speed up to 50 times/sec.
The HT3563A/B series and 3564 have the same appearance and size, only their test voltage is different
Resistance minimum resolution 0.1uΩ, minimum voltage resolution 10uV
Minimum test cycle only 10mS
The maximum test voltage up to 1000V (HT3564 only)
Standard various interfaces for automatic test equipment
Strong anti-interference ability
AC four-terminal method, measure low-resistance in high-precision
Available automatic test function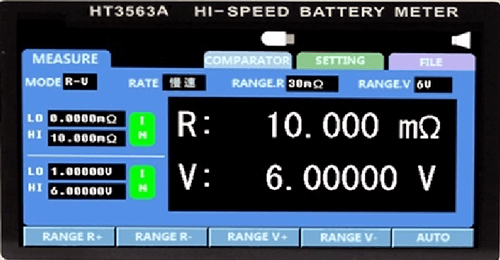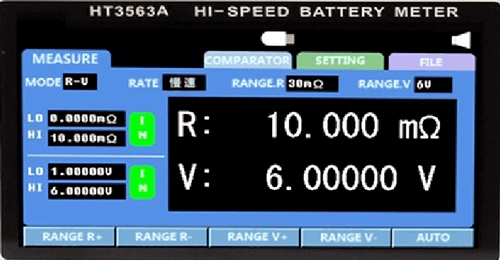 10μV~300V 3563A Battery Tester Operation Interface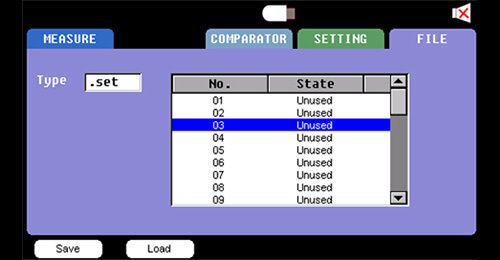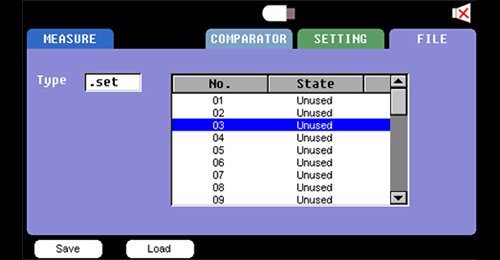 10μV~300V 3563A Battery Tester Choosing Comparator Record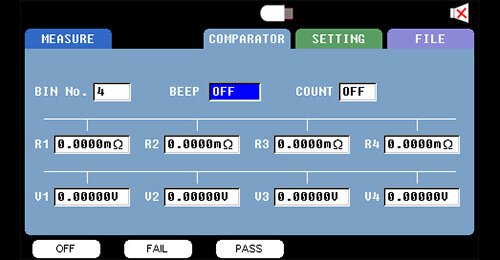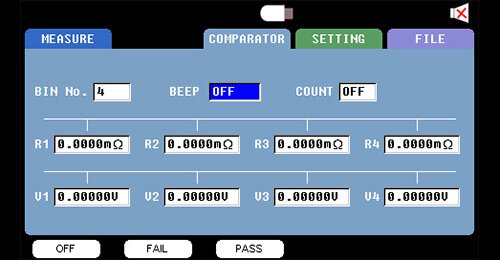 10μV~300V 3563A Battery Tester Beeper Configuration